Qualicare
Opportunity for Veterans: The only homecare model offering full circle support & healthcare advocacy through our 360* Approach. Contact us to find out why Qualicare is the #1 Emerging Brand in Medical Homecare. Vets receive a 2 for 1 territory promotion!
Minimum Liquid Capital: $150,000
Qualicare is revolutionizing the home health care industry!  Covering not only Medical and Non-Medical services, our 360° Approach provides the utmost in comprehensive care, service coordination and healthcare advocacy.   Qualicare ensures that we provide the guidance and support that our patients and their families need and our Nurse Managers collaborate with physicians, hospitals, and social or community agencies to leverage all resources available to ensure that options are understood, and the best care possible can be provided.  Clients recognize 360° Case Management as the highest form of homecare, helping us achieve client satisfaction levels that are in our industry's highest percentile.
Ideal Candidate:
This business is about building relationships and following through on what you say you will do. Your contribution is leadership, integrity and a passion for being successful. If you're the type of person who knows they can make a real difference in people's lives, wants to become independently wealthy and has a strong management, marketing and sales background, we want to talk to you!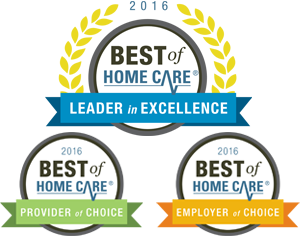 Here are some characteristics of Qualicare Franchise Owners:
Strong marketing, sales and/or business management background
Comfortable with public speaking, building relationships
Owners do NOT require a Medical background (except in a few states), but a Nurse Mgr is required resource (hire) for our model
Strong community involvement and a desire to give back
Entrepreneurial Spirit
The Best in Support:
We're 100% committed to your success, which means being available to answer your questions and help guide you through all the steps to becoming a successful Franchisee. In addition, we follow your development with one-on-one coaching and get you involved in your community immediately, helping to build brand recognition and credibility amongst medical referral sources. Our support team is here to serve you and help make your business set up an easy one.
The Best in Training:
Education, regular communication and transparency are just a few of the things that make up our training program. It begins with 8-12 weeks of online training followed by 1 week of a hands-on training workshop at our Corporate office in Toronto, ON. Once open, a 3 month quick start program begins right in your area and our coaches work directly with you on a unique and comprehensive marketing program to ensure your success.
We Value our Franchise partners!
We realize that our absolute biggest asset is our network of Franchise Owners and we encourage and reward pioneers and ingenuity! With our comprehensive model and full service approach at homecare, our Owners are special individuals who are excited and passionate about doing MORE for their community and providing a level of service that far exceeds other models.  Qualicare Owners are simply the best!
"In our case, we truly feel fortunate that we have this opportunity to own and operate this business, but mostly that we chose Qualicare."– Sheldon Crystal, Qualicare Franchise Owner, Canada
"We looked at a number of home health care companies as I'm sure many other franchisees did. The idea of concierge services, the 360° Case Management, was the aspect of the business that really spoke to us. The second thing that drew us to Qualicare was the family atmosphere we felt. Discussions with the team really got us interested and that was supported during our validation day and our conversation with the owners before our file was submitted for final consideration. During each conversation there was a sense that we will all be in this together. It is that family/team atmosphere that pushed Qualicare, in the end, to the top of our list". – Bill & Ashlynn Arrants, Qualicare Franchise Owner, USA  
"Qualicare is a great choice in that it's a very supportive home office and really offers the ability for somebody without a pure medical background to move into this industry." – Richard Henningar, Qualicare Franchise Owner, Canada
"We chose Qualicare because of the very innovative thinking that encompasses the 360° care model. For me, this is an opportunity to provide a special kind of service to people in need of caring and compassion, and I truly believe Qualicare's model is based on those principles, which are part of my core principles of nursing." – Angela Hernandez, Qualicare Franchise Owner, USA
"I was amazed at the quality of customer service and the responsive of the team." – Timothy Lee, Qualicare Franchise Owner, Canada
Prime, protected territories available!  Contact us NOW to find out why Qualicare Family Homecare is the #1 opportunity in Medical Homecare!
Qualicare